City Hall
414 Main Street
PO Box 115
Ostrander, MN 55961
Office Hours
| | |
| --- | --- |
| Monday | 9am – 2pm |
| Tuesday | 2 – 7pm |
| Wednesday | 9am – 2pm |
| Thursday | 9am – 2pm |
| Friday | Closed |
City Clerk / Treasurer: Wendy Brincks
There is a drop Box at city hall available for payments.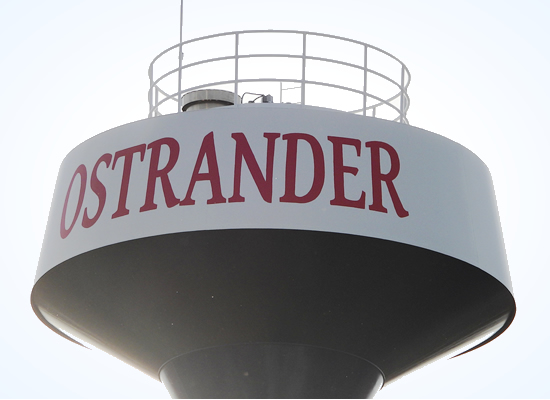 For Water and Sewer contact the city office. Please see list for other services.
Water & Sewer Rates
Water: Base is $36.37 and $4.96 per 1,000 gallons
Sewer is $52.43
A deposit of $50.00 is required for service. 
The water meters are read monthly.
Monthly bills are mailed on or about the 20th.
Bills are due the 10th of the following month.
Water Issues please call the city office.
Garbage:
Phone – Internet – TV:
Acentek Telephone is the provider of phone, internet, and Digital TV (they also offer HDTV and DVR) services. 1-888-404-4940
LTD Broadband internet services – 507-369-6669
Propane: