Welcome to the City of Ostrander
414 Main Street – PO Box 115
Ostrander, MN 55961
Phone: 507-657-2505
Email: cityclerk@cityofostrander.com
Fax: 507-657-2507
Office Hours
Monday 9am – 2pm
Tuesday 2-7pm
Wednesday 9am – 2pm
Thursday 9am – 2pm
Friday Closed
City Clerk / Treasurer: Wendy Brincks
City council meetings are the first Tuesday of each month at 6:30pm.
Mayor: Pam Kunert
Deputy Mayor: Stephanie Start
Council Members:
Darren (DJ) Start
Dan Hellerud
Vernon Thompson
City Planning Commission:
Darren (DJ) Start
Stephanie Start
Dan Hellerud
Pat Nesler
EDA:
Pam Kunert
Stephanie Start
City of Ostrander clothing is available for sale at the city office.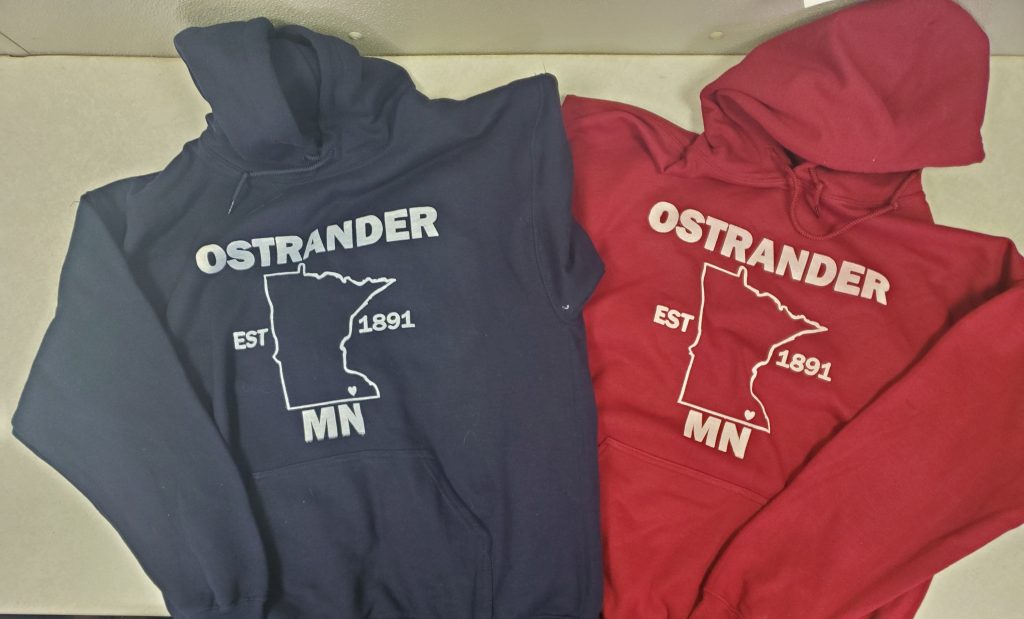 Mark your calendars for this years events!
Citywide Cleanup – Date to be determined
Uff-Da Day Celebration – July 9th
National Night Out – August 2nd – City Park
Santa Visits Ostrander – December 10th
Love Lights a Tree – December 11th
This is a temporary page while we undergo a full website update.